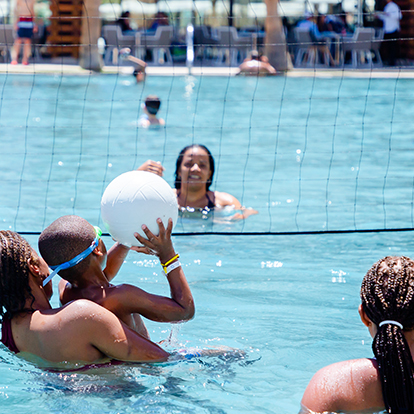 Water Volleyball
Beach & Water Activities
The frequency and duration of the activities are subject to change without notice. Please refer to Front Desk, Concierge, or Pool Concierge to schedule your favorite activity during your stay.
---
If you're looking for fun things to do in Los Cabos with kids, then water volleyball will check all the boxes. It's a fun family activity, and best of all it's in the water. Enjoy playing a friendly game of water volleyball while overlooking Cabo in our infinity pool.
If you're not traveling with your family, feel free to jump in and join other people. It's a great way to make new friends, work on your suntan and get a bit of exercise at the same time. Instead of working up a sweat playing volleyball on the beach, stay cool in the water and reduce impact on your joints when playing volleyball in the water vs the sand.