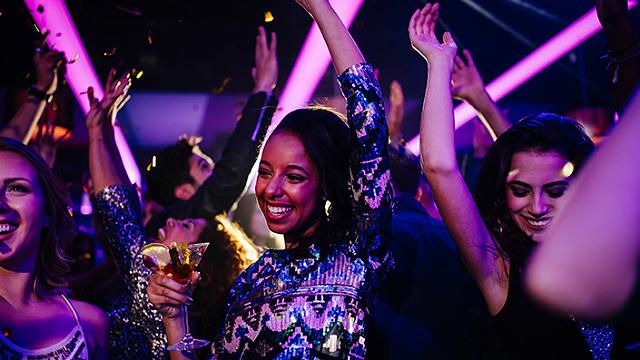 The nightlife in Los Cabos
Ideally for you and your friends or family members
However you like to enjoy a night out, Los Cabos surely has something that will suit the mood of you and your friends or family members.
Ideally located between the quiet, cultural, and quaint destination of San Jose del Cabo and the lively party scene in Cabo San Lucas, Garza Blanca Resort & Spa Los Cabos can tailor your vacations to match your need for relaxation as well as your need to party.
Cabo San Lucas

San José del Cabo
Cabo San Lucas Best nightlife places in Cabo San Lucas
This is a place where the party seemingly never ends, with options ranging from daytime beach parties to nightclubs that keep the party going until 5:00 am.
Cabo San Lucas is the perfect place to enjoy a lively and diverse party scene, no matter the time of day or night. For a fabulous night out on the town in Cabo San Lucas, check out some of these top picks.
Latitude 22+ Roadhouse
Take in a bit of Cabo's history while you enjoy some drinks. With walls covered in old photos of fishing contests and trophy catches, local celebrities, and a handful of life preservers from some of the legendary vessels in the vicinity, you will learn plenty about the local history of Los Cabos simply by looking at them. Featuring dazzling views and a nautical theme, this unique venue also serves breakfast, lunch, and dinner.
Cerritos Beach Club and Surf
If you would rather avoid the noisy, crowded bar scene, but still want to take in some live music, look no further than Cerritos. What could be more relaxing than watching the local surfers catch some waves as you listen to jazz on the beach? When you are ready for some of the most spectacular seafood available in Baja California paired with a tranquil atmosphere, escape the crowds and head here.
Cabo Wabo Cantina
This cantina, founded by former Van Halen lead vocalist Sammy Hagar, draws in masses of tourists and locals alike with its live music and rocking sound system, not to mention the notable food and drinks. Cabo Wabo is the place to see and be seen, including visits by several famous musicians and celebrities.
Los Cabos Brewery
Sample some local beers here when you are ready for a change of pace from your standard Corona. Home to Baja California's first brewery, Los Cabos original roof-top venue (they have since added more locations in Mexico) boasts sweeping views of Land's End and Medano Beach. Beers are available on tap or bottled and they also offer beer flights in case you would like a taste of everything. Be sure to try some of their tantalizing food to accompany your beer.
Giggling Marlin
A Cabo San Lucas institution, this is one of the most spirited bars in town and should be on everyone's list as a must-visit. The action really heats up after midnight with Jello shots and patrons taking turns being hung upside down on a fish scale to join their "well-hung" club while taking a shot and a photograph to commemorate the occasion.
Blue Cabo
Showcasing an upbeat and eclectic blend of music including everything from hard rock to dance music to country, Blue Cabo is action-packed late into the night. Their scrumptious pub-style food and superb music are a favorite with both tourists and the local crowd.
El Squid Roe
The festivities here begin early with competitions that award participants with prizes such as catamaran rides, and things become more lively the later it gets. The staff here are experts in keeping the festive party vibe going all night with Jello shots, booming music, and encouraging dancing on tables, so be ready to celebrate until 5:00 am.